Searching for a trusted installer in your area to assist with your project?
Frequently Bought Together

Aluminum Mounting Bracket for 2x2 Video Wall Displays - Fits Most 49-70" Displays
$749.00 USD
Brightlink 1x3 - 3ea 55" Ultra Thin 1.75mm Bezel per side / 3.5mm total - Digital Signage Video Wall / Menu Board - c/w Wall mounts & HDMI Splitter
$8,397.00 USD
Brightlink 16x16 HDMI 2.0 Matrix Switcher - 4K @ 60Hz YUV4:4:4 - HDCP 2.2 - HDR10 -ARC-CEC Control
$1,997.97 USD
Features
49" Ultra-narrow 1.75mm bezel / frame (3.5mm total with multiple displays), enjoy seamlessly visual experience.
High Performance 500cd/m Brightness
Native resolution up to 1920×1080, viewing angle up to 178°.
Built-in 3D noise reduction technology
Embedded 3D color separation unit.
High reliability, support non-stop work for 24 hours, suitable to use as monitor.
Flicker free, less radiation, less heat release, no lead, mercury and other harmful substances.
Particular block design supports multiple art combination. Maximum support(15×15).
Low power consumption, standby <3W。
Integrated multi-channel video signal source, support HDMI, DVI, VGA, CVBS and USB video playback.
Controller Features
4x4 Video Wall Controller 1x HDMI 2.0 in, 1x HDMI 1.4 in, & 1 x DP in.
Max resolution up to 4K@60hz 4:4:4, HDCP 2.2DP 1.1 max 4K@60hz
Supports 2x3, 2x4, 1x6, 1x8, 1x9, as well as default 3x3 Video Wall Mode.
Supports multi input on screen such as PIP, 2PTR, 2PLR, etc..
Easy to set-ip and control, supports control via front panel buttons and remote
Supports image rotation of 90°, 180°, 270° and mirror left and right, flip up and down.
Supports 3.5mm analog audio out
Supports auto adjust border function and crop image function (display without black edges).
Supports roaming window and input of controller can be resized and placed in any position on screen
Supports intelligent temperature control protection technology making this controller's heat dissipation performance more stable, reliable and durable.
Built in silent smart fan, no noise in work environments
4x4 Aluminum Mounting bracket: Supports 4x4 Mounting configuration on flat wall.
specs
| | |
| --- | --- |
| Color temperature | 10000K |
| Resolution (H x V) - Single Display | 1920p X 1080p |
| Multi Scree Resolution | Up to 3840x2160@60Hz when using multiple displays (example 2x2 video wall can support 4k image) |
| Aspect ratio | 16:9 |
| Contrast(Typical) | 1900-05-24 20:01 |
| Display colors | 16.7M(8bit) |
| Response time(typical) | 8ms |
| View angle | ≥50,000hours |
| | |
| --- | --- |
| HDMI output | 1x HDMI interface input, support 1080P |
| DVI | 1x DVI digital signal input, support 1080P |
| VGA | 1x VGA analog signal input, support 1080P |
| CVBS IN | 2x video input, support NTSC, PAL & SECAM. |
| USB | For software updating, HD base map function |
| RS232 | A serial port ring out controls A, adopt 568B standard |
| RS232 | A serial port ring out controls computer |
| | |
| --- | --- |
| AC Power range | 100V-240V |
| Working temperature | 0~50℃ |
| Working humidity | 10~90% RH |
| | |
| --- | --- |
| Power cable | YES |
| Remote control | YES |
| Mounting Bracket Spacers | YES |
DISPLAY INFO

Introducing Brightlink's New 49" 1080P Video Wall Display with Ultra-narrow 1.75mm bezel / frame (3.5mm total with multiple displays) allowing seamless viewing when using in a multiple screen Video Wall set up. With the Max viewing angle of up to 178 degrees you can view your video wall from nearly every angle allowing your audience to easily view your content from every corner of your space. These Video Wall Displays are designed to seamlessly fit together in configurations from 1x2, to 2x2, 2x3, 3x3, 4x4 and up, giving you a large scale, attention grabbing, medium to show your digital signage content. When putting these 1080p displays together in a 2x2 configuration or up, you are able to display 4k (3840x2160p) content to give you an ultra sharp image. The 4k content gets divided over the 2x2 and up displays. To distribute your 1080p or 4k source over your multi-screen configuration such as 2x2, 2x3, 3x3, 4x4, etc…, you can use one of our various Video Wall Controllers to easily achieve this by plugging your one HD source into the input and connecting each of your HD displays to the HDMI outputs via HDMI cables.
VIDEO WALL CONTROLLER INFO

Introducing Brightlink's New 4x4 4K Ultra UHD 3840x2160@60HZ HDMI 2.0 multi screen Video Wall Controller with 1x HDMI 2.0 in, 1x HDMI 1.4 in, & 1 x DP inputs. The main function of this 4K Video Wall Controller is to display a 3840*2160 Ultra HD 4K image spread across 9 Displays in the default configuration of 4x4 to create a gigantic eye catching Video Wall that is sure to catch the attention of anyone who sees it. This controller also supports 1x3,1x4,1x5,1x6, 2x3, 2x8, as well as 2x3 + 1x3 at the same time using two separate inputs. The 4K Video Wall Controller uses the DSP+FPGE advanced image processing technology and along with the Max HDMI input signal of HDMI 2.0 (HDCP2.2) 3840x2160@60HZ, you are able to view fast motion dynamic pictures with no delay or frame lost giving you a crisp clear image that is sure to impress. This 4K Video Wall Controller is ideal for environments where superior performance and crisp clear high resolutions are required to display your video content / digital signage over many displays in large format. Common application includes exhibition halls, trade shows, map display system, GPS positioning system, oil monitoring, satellite positioning, conference rooms, Education and tanning, Casinos, hotels, and many other environments where large format multi-screen displays are required while at the same time having a clear detailed image in order to show your content and information easily to any viewer at various distances.
Buy Brightlink, Buy Quality.
Say Goodbye To "Disconnected"
New Gaming World Entrance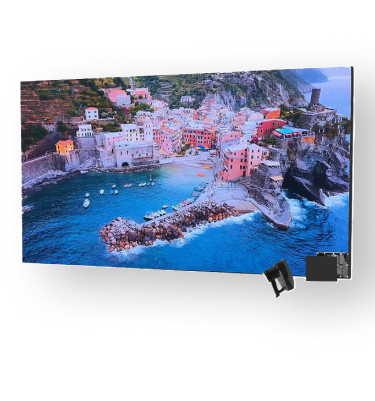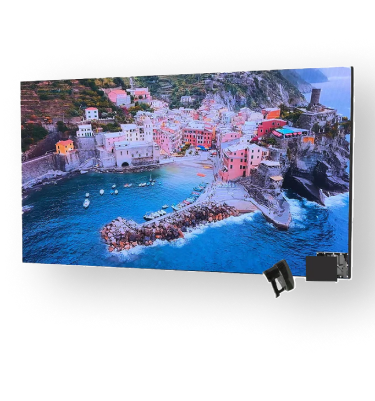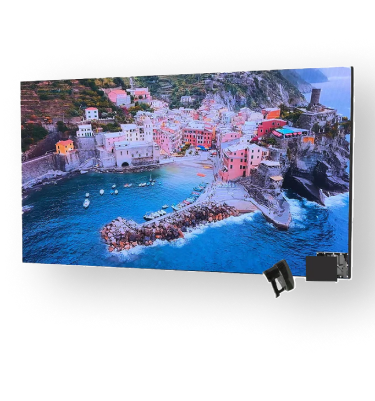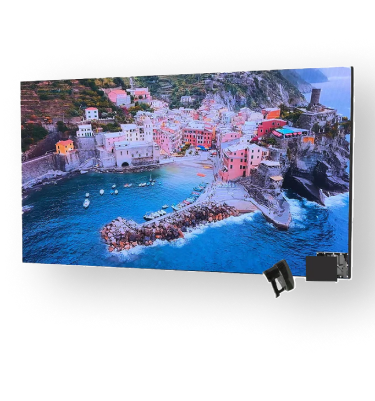 Buy Brightlink, Buy Quality.
Say Goodbye To "Disconnected"
New Gaming World Entrance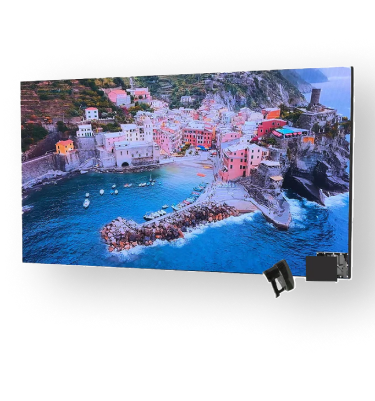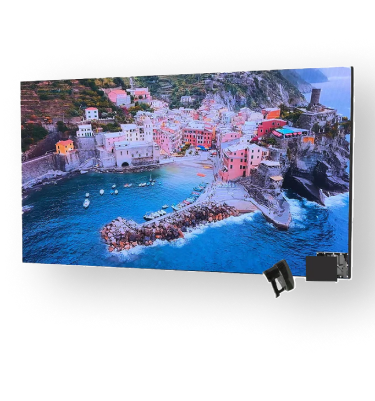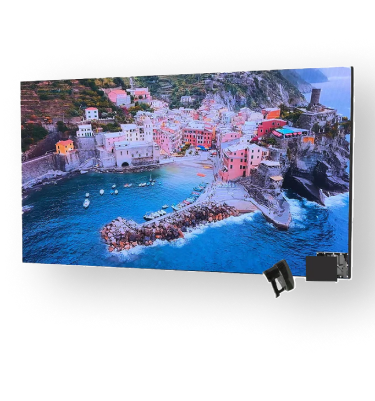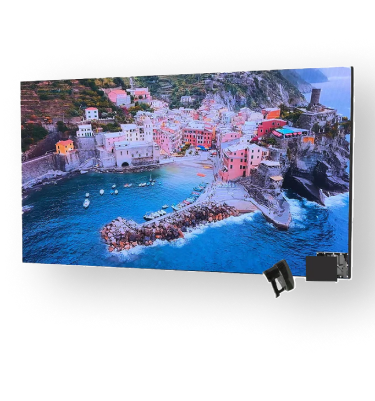 Business-Grade Video Walls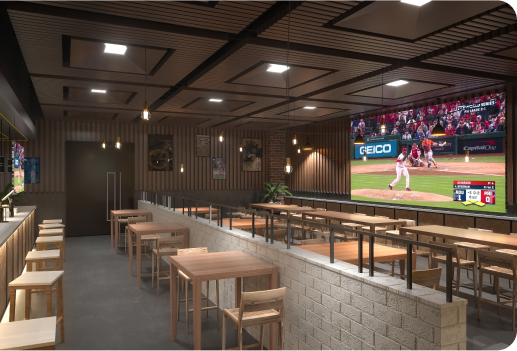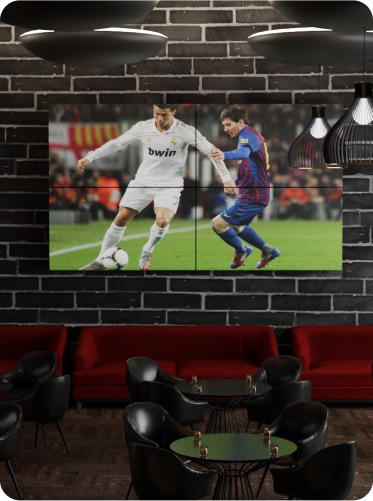 Tailored Business Solutions
Customizable Configurations for Every Business Need. Adapt to Any Environment Effortlessly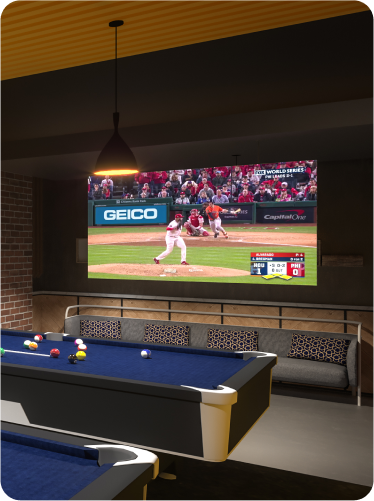 Cutting-Edge Technology
Leading Innovation in Display Solutions. High-Definition Clarity for Superior Messaging.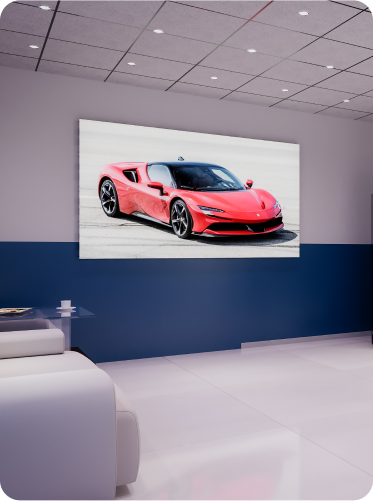 Dynamic Visual Solutions
Transform Spaces with Versatile Video Walls. Seamless Integration for Optimal Impact.
FAQ
Have questions? We're here to help
About Us
We have been in business since 2009
We offer the best possible price and phone
support for all our products. We specialize in our field of AV and can help you
through the complicated process of picking the right products for your
installation.
We are based out of Vancouver, Canada however our Warehouse is in Washington State with the majority of our customers being form the USA.
We are "Brightlink AV LTD"
Support
Yes we offer phone and email support. 1-855-449-4733, ext 2. Email is support@brightlinkav.com
Our support are open Monday to Friday, 7am-5pm PST.
During business hours support response should be no more then 1-2 hours. If you have not heard form us please call in or try email again.
Yes even after your warranty is over we will offer you full support for the lifetime of your product
Returns
Returns are accepted up to 30 days after the purchase date for a full refund minus the original shipping cost. Returns are only accepted for Unopened Unused products. Open boxes or used / installed items are subject to a restocking fee of 10-30% depending on the condition of the item after inspection by our warehouse. Customers returning items are responsible for the return shipping cost to a selected warehouse in the USA. Returns are not accepts without a RMA#. Please allow 1-2 weeks for refunds to be processed after the return product is received. To request a return please send an email with your order number and a reason for return to support@brightlinkav.com
Shipping
We ship to almost anywhere in the world.
Depending on the product it can take 1-7 business days to ship.
Most items are shipped from Washington State, USA however some customer orders will ship directly from our Manufacture in Shenzhen, China.
Yes. Please email support@brightlinkav.com to get shipping estimate if not on product page.
Items are priced based on weight and level of service.
We mostly USE Fedex or UPS for domestic USA orders, and DHL for international. For large orders that required skids we use Transgroup Trucking.
In-transit" means the carrier has picked up the goods and they are on route to you.
▪ What does "No Events Found" mean? Either your label is created but the carrier hasn't picked up yet or you have received an incorrect tracking number and therefore it is not in their system. Please email support@brightlinkav.com to check your tracking number.
Payment Methods
We accept most major credit card directly through our website. We also accept PayPal, Bank Transfer, and Check. For Bank Transfer or Check you will need to email support@brightlinkav.com to request instructions. For all payment methods we require payment in full prior to shipping any goods.
No we do not offer any Credit or terms. If you need credit or terms you can contact our distributor https://microage.com/ - 480-366-2072 - jp@microage.com
Discounts / coupons?
We do not currently have any coupons codes. We do offer discounts for larger orders and to our known installers and resellers. To see if you qualify for discounts please email sales@brightlinkav.com
Distributors
Yes please contact https://microage.com/ - 480-366-2072 - cjohnson@microage.com
No since we are a Canadian corporation we can provide you our W8 on request. Please email support@brightlinkav.com for this.
Any question?
If we still haven't answered your question, you can contact us below and we will get back to you as soon as possible.